Let me know if this sounds familiar


You've spent years honing your craft and are releasing great music. But
how do you make a living off of music while you're still building your fanbase?
You've heard about music licensing and have probably tried a few, if not all of the following:
You've

DM'd every music supervisor

you could find

You've

gone to conferences

and chased after the panelists with your business card in hand

You've released your music everywhere and are

crossing your fingers

you'll be discovered

by a music supervisor
Most importantly, after everything you've tried, you've gotten
ZERO
results.
What if you could learn what music supervisors are looking for? Better yet, what if you could learn the right way to get your music heard by music supervisors?
Look no further.
This course is perfect for musicians, artists, managers and anyone else looking for a basic understanding of how to get their music into TV & Film projects. It will help artists with the ever looming question of:
"How do I make money with my music?"
With this step-by-step guide to kickstarting your music licensing income, you will gain access to the minds of music supervisors and what they're looking for. We will give an overview of music licensing, provide a step-by-step etiquette guide to getting your music licensed, and present tips on gaining access to music supervisors, decision makers, and their trusted sources. 
We'll cover all the different avenues you can take to get your music represented and in front of music supervisors and the typical deals that these companies provide. As well as an overall understanding of the creative process behind the music in your favorite TV shows, commercials, films, and video games.
Ever wonder why some artists seem to get tons of licensing opportunities while you're having trouble landing any?
We'll go over what makes a song "syncable" and the steps you can take to make your music more attractive to music supervisors. Students will analyze syncs in many forms of media and examine their own music to ensure it's sync friendly. We've also included songs from each genre that are highly coveted for sync.
You'll even have access to huge discounts on the industry standard professional directory including contact information for music supervisors and sync agencies (up to $140 value).
This course provides lifetime access and you can even download everything to print out and learn at your leisure. You'll also get to download actual licensing forms to use in your own negotiations and step-by-step checklists to make sure you're making your most syncable music.

How To Get Your Music in TV & Film
provides artists and songwriters with a unique opportunity to
gain access to professional industry know-how
from a Los Angeles based Music Supervisor working on some of the biggest films today.

Clara B.
"This is a great course - I've taken classes in publishing and licensing before but this one really addresses the nuts and bolts of preparing your materials and building the right relationships. The resources are also highly informative."

Frances E.
"I thought it was a really great introduction to music licensing. I had a follow up question on placement companies and left a comment -- Trygge followed up right away with a very specific answer to my question, which was incredibly helpful. Very happy with this class and hope to see more music-related classes from Trygge Toven."

Michelle M.
"A must for anyone needing assistance in getting your music into the industry! The class is user friendly, concise and extremely beneficial!"
Trygge Toven
Your Instructor
Trygge is a music supervisor based in Los Angeles with over twelve years of experience from trailers to films. He has shaped the musical identity of some of Hollywood's biggest projects.
Such as Netflix's Dolemite Is My Name!, Always Be My Maybe, and 6 Underground, 20th Century's Spies In Disguise and The Predator, Newline's Shaft and HBO's Westworld.
He has also worked as a music supervisor for Warner Bros, NBC, FX, Hulu, Lionsgate & Disney.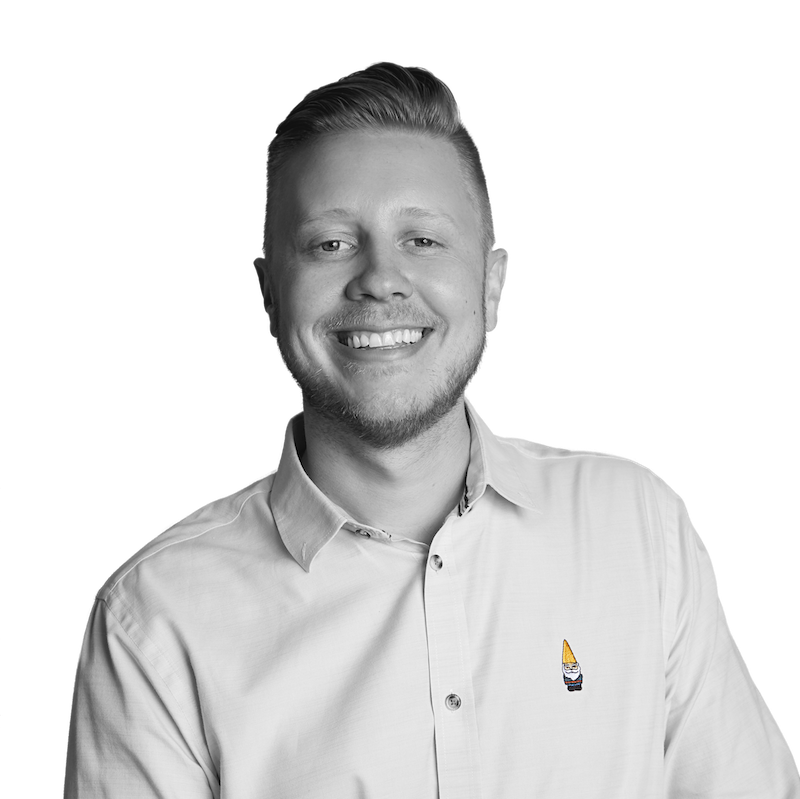 Enrollment includes
Unlimited lifetime access

Music licensing fundamentals

Insider industry know-how

Downloadable / printable slides

Huge discount on industry directory (up to $140 value)

Downloadable / editable checklists and licensing forms

Discount on full year of top music management tool

100% money-back guarantee

Free updates for life

Udoka C.
"I really enjoyed the pace, content, and style. Before taking the class I knew nothing about licensing music. Trygge helped make the subject approachable by breaking down terms and giving a good overview of the industry landscape."

Doc T.
Questions you may have
What comprehension level is the course?
Entry level to intermediate comprehension. We won't cover too much legalese, but you'll have a basic understanding of music licensing as well as creative guidelines for sync music and how to get to the players involved.
How long is the course?
The course is typically 2-3 hours, which has been cut up into small, digestible and organized segments, so you can easily refer back to specific lessons when you have questions.
On top of the videos, there are examples to analyze and assignments to complete.
How actionable is the course?
Very actionable. The course is designed to get you thinking about your creative process, your representation and how to organize your music assets. We also provide downloadable licensing forms and checklists to make sure you're ready to take action on day one.
Is it mobile and tablet friendly?
Yes. The platform is 100% responsive and works on all mobile and tablet devices.
Do I have to show up at a certain time or can I attend whenever I want?
You can attend at any time.
How to Get Your Music in TV/Film is a completely self-paced online course - you decide when you start and when you finish. The course includes unlimited lifetime access as well. Once you enroll, you'll never lose access to the content, and can refer back to it as much as you'd like.
What if I don't like it?
This course includes a 30-day money back guarantee.
How long will I have access to content?
This course includes unlimited lifetime access and free updates for life.
Really? 
Yes, really, you will have access to any new updates to the course for life.
Does this course guarantee licensing income?
No, there is no guarantee of income from licensing your music. Music licensing is a highly competitive field, but after completing the course students will have the knowledge needed to hopefully provide a solution to tv and film productions and music supervisors.
I have more questions!
Great. Shoot us an email at [email protected] 
No other course around offers direct knowledge from a music supervisor currently working in Hollywood.